Buy Design: Ted McNamara '86 launches a new business manufacturing Italian shoes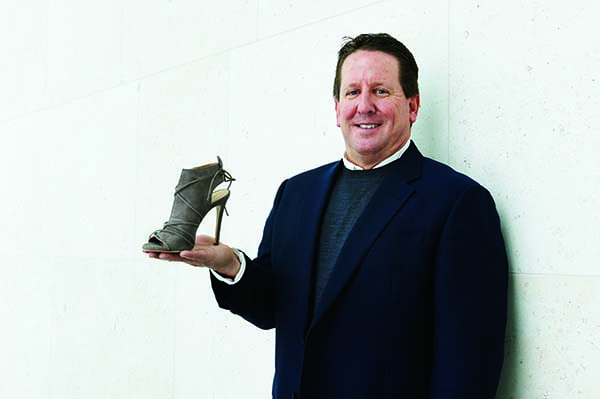 By Vicki-Ann Downing
The sleek leather pump, handcrafted in Italy, is a beautiful woman's shoe. To Ted McNamara '86, it also represents an idea.
M.Gemi is McNamara's latest business venture. The company contracts with small, family-owned companies in Italy to design and manufacture luxury shoes, then bypasses high-end stores by selling directly to customers online at "historically impossible prices." Satisfied customers spread the word, making extensive advertising unnecessary. And within hours of each new shoe's launch, McNamara knows exactly how it's selling and who's buying.
"We seek out industries ripe for disruption," said McNamara. "The luxury product industry has a great model for itself but not for consumers."
M.Gemi shoes are stylish, luxurious, and priced on average at $220, less than half the cost of luxury brands sold at Nordstrom and Neiman Marcus. New, limited edition shoes are introduced once a week to "voracious" customers, who check the site at 10 a.m. sharp. Many have bought from M.Gemi more than 20 times. In its first three months, the company sold shoes in all 50 states, the last being Wyoming.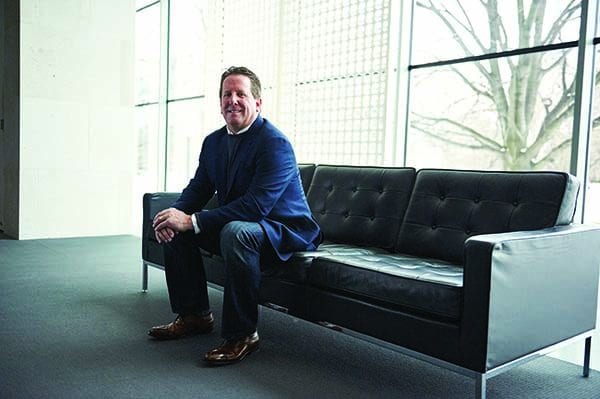 "I get the most excited about the customer's reaction to our business," said McNamara.
That's because McNamara and his business partner, Ben Fischman, study e-commerce — specifically, how we buy clothing online, and how we choose what we buy. A decade ago, the pair founded Rue La La, an online store that changed daily with a flash sale of a specialty item, such as Lilly Pulitzer dresses, Cole Haan shoes, or Tommy Bahama shirts. Shoppers entered the site by invitation because "if you have to have an invitation to get in, it must be special," McNamara said.
"Our view is that if you treat the e-consumer site like entertainment, the customer will come on her own and more frequently, and you won't have to pay to advertise," said McNamara. He credits Fischman with having "a great sense of what the consumer wants, in terms of being entertained and engaged."
McNamara left Rue La La in 2011 after the company was sold. M.Gemi is the first venture of LAUNCH, a "venture-building" company he co-founded with Fischman. Headquartered in Boston, LAUNCH was created to "stress-test ideas," McNamara said, to thoroughly vet proposals before investing time, energy, and capital. The company's goal is to launch two new businesses each year.
LAUNCH seeks to develop "an unfair advantage" in its ventures, McNamara said. In M.Gemi, the unfair advantage was the company's ability to deal directly with shoe manufacturers in Italy, bypassing middlemen, and to sell a product for which consumers have "an insatiable appetite." "We had to prove we could identify the greatest shoe artisans in Italy, convince them we were going to be a wonderful brand, and contract with them," said McNamara.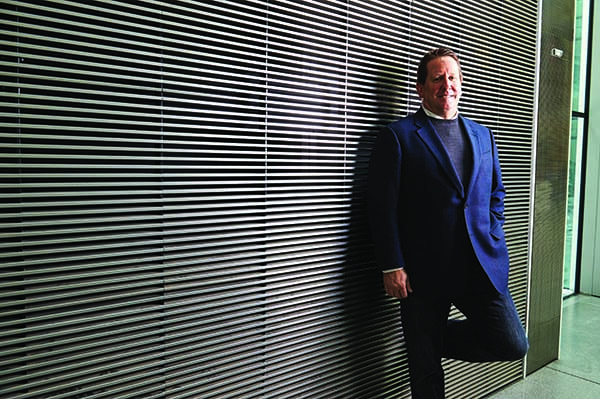 "Nobody who loves shoes buys one pair of shoes. Women talk about their shoes in a way that they don't talk about anything else they buy," McNamara said. "We love to build businesses that have a high repeat purchase rate and a strong viral marketing concept to them."
In 2005, after almost 20 years working in big firms such as PricewaterhouseCoopers and Cendant Corp., and smaller companies in Maine and New Hampshire, McNamara returned to Boston with his wife, Kim McNamara '86, and two young daughters, looking for a change.
He remembered how happy he had been at WEX, a credit card firm in Portland, Maine, "that had to grow fast. It was a small, dynamic environment. It was my first exposure to an entrepreneurial environment, and I loved it."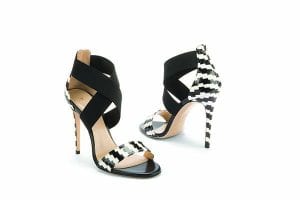 McNamara, who has never been averse to risk, has been creating new ventures ever since.
His return to Boston allowed him to reconnect with PC. He helped the School of Business secure its accreditation from AACSB International, the Association to Advance Collegiate Schools of Business. For two years, in 2012 and 2013, the McNamaras were co-chairs of A Night in Black & White, PC's annual fundraising event in Boston.
McNamara, a "basketball junkie," is a season ticket holder for men's games and supports fundraising for athletics. He never passes up an invitation to work with students. He has been a guest lecturer in accountancy classes and last year spoke to PC's Lifestyle & Fashion club about the process of creating new brands.
"I feel lucky to have gone to Providence College," said McNamara. His sisters, Judy (McNamara) Murphy '83 and Kathleen (McNamara) Harris '89, are alums as well.
PC's liberal arts foundation, coupled with his business studies, has served McNamara well. When he was a sophomore, undecided about a major, Carol A. Hartley, C.P.A., assistant professor of accountancy, changed his life by telling him he was "really good at accounting" and helping him secure an internship at PwC.
Of course, PC doesn't allow a student to be "just an accountant," McNamara said. "You aren't pigeon-holed. You study diverse subjects, so you're never 'just a … .' I've never been 'just an accountant.' I've applied my education in successfully building many different businesses. Luxury e-commerce is next."