The art — and science, and history, and sociology, and philosophy — of fashion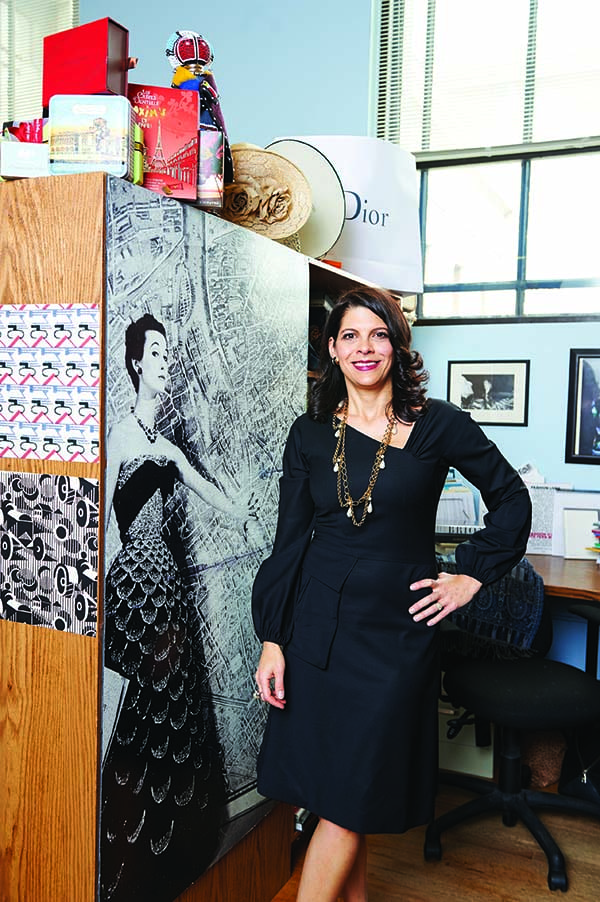 By Vicki-Ann Downing
Dr. Michelle Tolini Finamore '91 has crafted her career as one might assemble the perfect outfit.
The fashion scholar's base was an art history degree from Providence College. She added layers of specialized education — both a master's degree and a doctorate — and complemented them with internships, work at museums, and professional connections.
The result was on point.
Behind the scenes at the Museum of Fine Arts, Boston, where she is the Penny Vinik Curator of Fashion Arts, Finamore oversees a collection of 20th and 21st century clothing, jewelry, fabric, and accessories. She acquires new pieces, plans exhibits, presents lectures, writes scholarly articles, and travels the world with museum supporters.
"I'm in the job I want to be in," said Finamore. "I feel very fortunate to be working within the context of an encyclopedic art museum."
The MFA is one of the largest museums in the United States, with more than 450,000 works of art and more than 1 million visitors a year. Finamore commutes to work from Salem, Mass., where she lives with her husband, Daniel Finamore, the Russell W. Knight Curator of Maritime Art and History at the Peabody Essex Museum, and their children, Oliver, 11, and Madeleine, 7.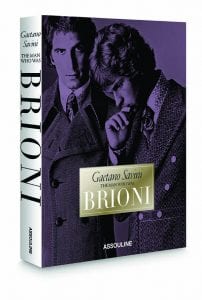 Fashion is a serious specialty for Finamore. She has a Ph.D. in the history of decorative arts from Bard College and a master's degree in costume history from the Fashion Institute of Technology. She has taught design history, and fashion and film history, at Rhode Island School of Design (RISD). She is the author of several books, including Gaetano Savini: The Man Who Was Brioni (Assouline, 2015) and Hollywood Before Glamour: Fashion in American Silent Film (Palgrave, 2013).
But fashion is a cool specialty, too. While studying in New York, Finamore worked in the fashion department at Sotheby's, the auction house, with "access to amazing closets. I was handling vintage couture and accessories." As a research associate at the Metropolitan Museum of Art, she assisted curator Hamish Bowles with the exhibit Jacqueline Kennedy: The White House Years.
Then there's the travel. In addition to presenting papers at international conferences, Finamore goes on trips with the museum's Fashion Council, a group of donors whose membership dues support the acquisition of fashion-related objects, dresses, and accessories. This spring, she will accompany them to Milan, where they will tour factories that produce silk and velvet, visit designer studios, and see museums.
Finamore grew up in a creative family in Wilmington, Mass. Her father was an engineer at a printing company that developed the technology for inkjet printing — the kind that's now used to print on fabric. Her mother owned a dress boutique, and Finamore joined her on buying trips to New York City. When Finamore was in high school, her parents brought her to the Renoir exhibit at the MFA, a "life-changing" moment in which she discovered an appreciation for art.
But it all came together for her in college.
"My time at Providence College really did have a profound impact on my future path," said Finamore.
Attracted to PC by its liberal arts curriculum, Finamore arrived "undeclared and unsure" about a major. That changed when she heard a Development of Western Civilization lecture by Dr. Rodney K. Delasanta '53, professor of English.
"He was such a dynamic, incredible lecturer that from the first talk I heard on art history with him, I was completely convinced of the path I wanted to take," Finamore said. "I was so inspired."
Once she began her art history studies, Finamore found encouragement from Dr. Alice H.R.H. Beckwith, now professor emerita of art history. Knowing that Finamore had expressed interest in museum work, Beckwith helped her secure an internship in the Costume and Textile Department in the Museum of Art at RISD.
"I landed there at just the right time, and the contacts I made were very important," said Finamore. "It's hard to do free work, but the internships I've had paid off for me. They connected me to people who would help advance my career."
Finamore spent her junior year abroad at the University of Fribourg in Switzerland, studying art history, international business, and French.
"It was a key moment in my life because it exposed me to Europe and all the riches it had to offer," said Finamore. "Switzerland is a central location, and it was so easy to travel throughout Europe from there. I visited museums and saw works of art that I had only seen in art history books and on slides. The whole experience cemented the idea that art history was something that I wanted to pursue.
"Working with professors who guided me was essential, too," Finamore said. "There were so many moments in my path that were pushed forward because of my contact with particular people. Capitalizing on relationships and making them more meaningful really helps. And don't be afraid to reach out. I reached out to museum professionals blindly, and some of those contacts really worked out."
Finamore's doctoral studies, which she completed in 2010, plunged her more deeply into design history of the 19th and 20th centuries. It involved a multidisciplinary approach to thinking about the world "that really did stem from my academics at Providence College," she said.
"One of the lessons I learned at PC that I carry throughout my life is this idea that you have to look beyond your immediate situation and think about the broader context," said Finamore. "When I think about fashion, for example, I really do think of it as this much bigger expression of what is happening more broadly in the world on a cultural, social, and aesthetic level."
Two years ago, Finamore curated an exhibit at the MFA called Think Pink, which coincided with Breast Cancer Awareness Month. The exhibit explored the ebb and flow of the color's use in fashion from the 18th century onward and how pink came to be associated with femininity.
"One of the most rewarding aspects was that the press and public were so interested in learning more about the idea that color, and its use in fashion, had such deeply rooted and powerful gender associations," said Finamore.
Fashion is an aesthetic and cultural expression as well as a personal one, Finamore said.
"Fashion captures so much that's happening in the world," Finamore said. "Not only are you communicating through what you're putting on every day, you're communicating to the world who you are, what tribe or group you might fit into. All of that is then related to the broader culture and aesthetic environment we inhabit today.
"Fashion is endlessly fascinating."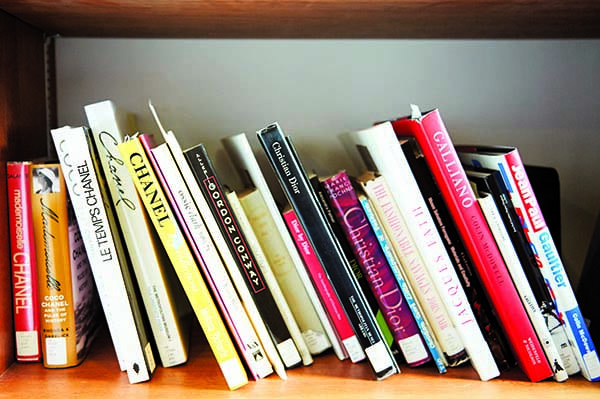 Read more about Finamore and the MFA, Boston: