Mission Possible: Maegan Renaud '17
By VICKI-ANN DOWNING
PROVIDENCE COLLEGE'S MISSION at its founding in 1917 was to provide the opportunity for Catholic men — many of whom faced discrimination as the sons of European immigrants — to receive a university education. Those early PC graduates went on to become the doctors, lawyers, businessmen, and teachers who shaped Rhode Island and New England.
Today, PC continues to educate first-generation college students. About 16 percent of the nearly 3,900 undergraduates on campus come from families in which neither parent earned a bachelor's degree. Their demographic is different than at the College's founding — 61 percent are women, and 47 percent are students of color — but their dreams and aspirations are as bold.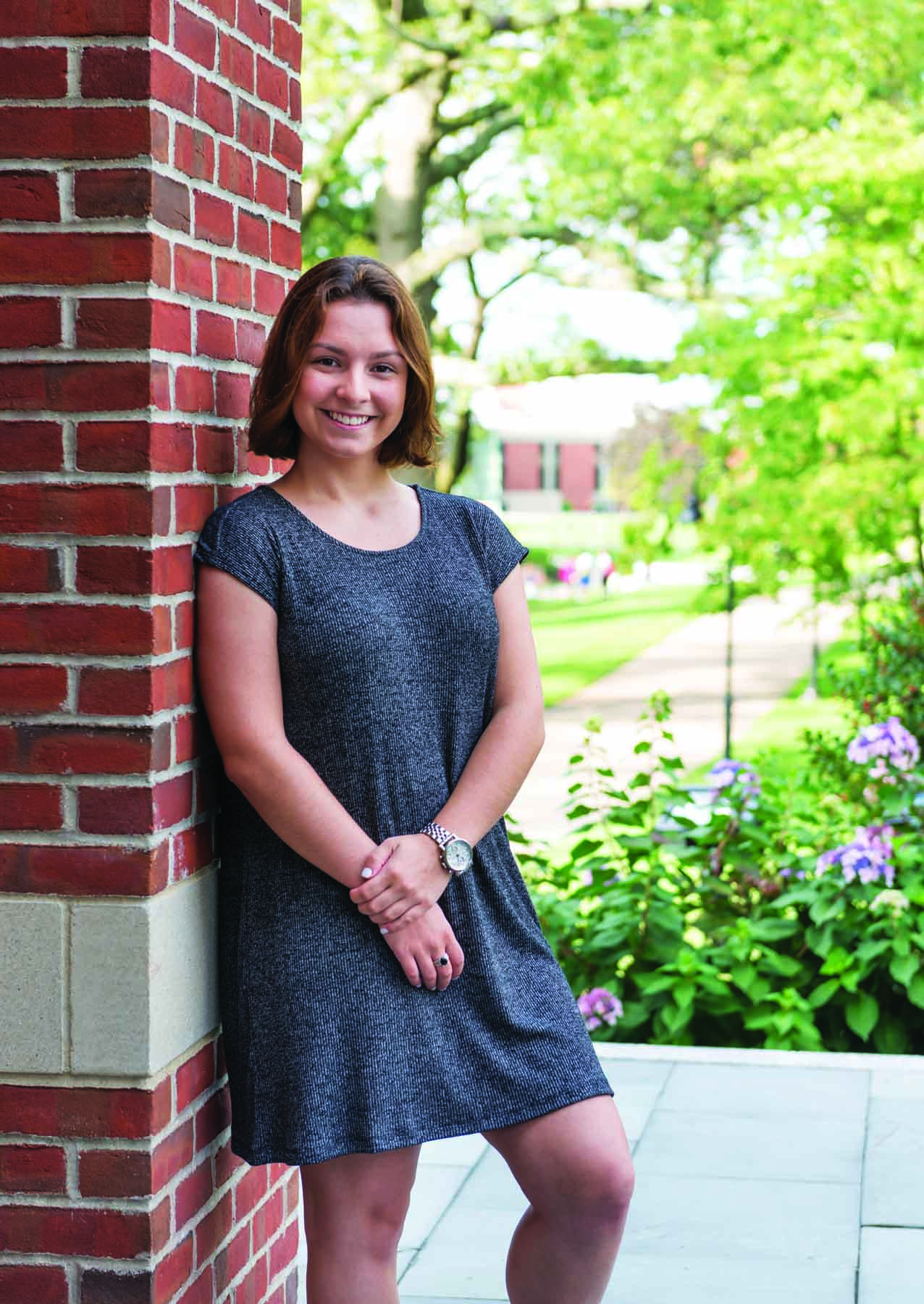 Maegan Renaud '17
In September 2015, at a Career Expo sponsored by the College's Center for Career Education and Professional Development, Maegan Renaud '17 handed her résumé to representatives from Piccerelli, Gilstein & Company, an accounting firm in Providence.
The company accepted her for a 15-hour-a-week, paid internship beginning in February 2016. She was kept on through the summer, then offered the opportunity to continue through the 2016-17 academic year. Shortly after classes began this fall, she was offered a full-time position after graduation.
While many accountancy majors aspire to join one of the Big Four accounting firms, Renaud discovered that she loves working for a small firm.
"I've had the opportunity to experience working in both audit and tax, while the bigger firms make you select one or the other," Renaud said.
She also plans to obtain a master's degree in taxation and become a certified public accountant after graduation. She aspires to become a partner at a small firm one day.
Renaud is an only child. Her father is a machine set-up operator at a lighting company, and her mother is an office assistant for an electrical contractor. When it was time for college, studying business at Providence College was her first choice — far enough from home to make her feel independent, but near enough so she could visit.
Renaud, who has danced since age 3, is a member of the PC Dance Team, which performs at every men's and women's basketball game, including those over school vacations.
"I never was a basketball fan before, but sitting so close, right on the court, I get into the games," she said.
During her junior year, Renaud was a resident assistant in McVinney Hall. This year, she lives off campus, in a house with friends.
"I have loved it at Providence College," said Renaud. "I've met really great people here. I think the people are what makes it great."
Read the full text of "Mission Possible: First-generation students are fulfilling their mission — and ours," originally published in the Fall 2016 issue of Providence College Magazine.