Mission Possible: Yemery Villafana '17
By VICKI-ANN DOWNING
PROVIDENCE COLLEGE'S MISSION at its founding in 1917 was to provide the opportunity for Catholic men — many of whom faced discrimination as the sons of European immigrants — to receive a university education. Those early PC graduates went on to become the doctors, lawyers, businessmen, and teachers who shaped Rhode Island and New England.
Today, PC continues to educate first-generation college students. About 16 percent of the nearly 3,900 undergraduates on campus come from families in which neither parent earned a bachelor's degree. Their demographic is different than at the College's founding — 61 percent are women, and 47 percent are students of color — but their dreams and aspirations are as bold.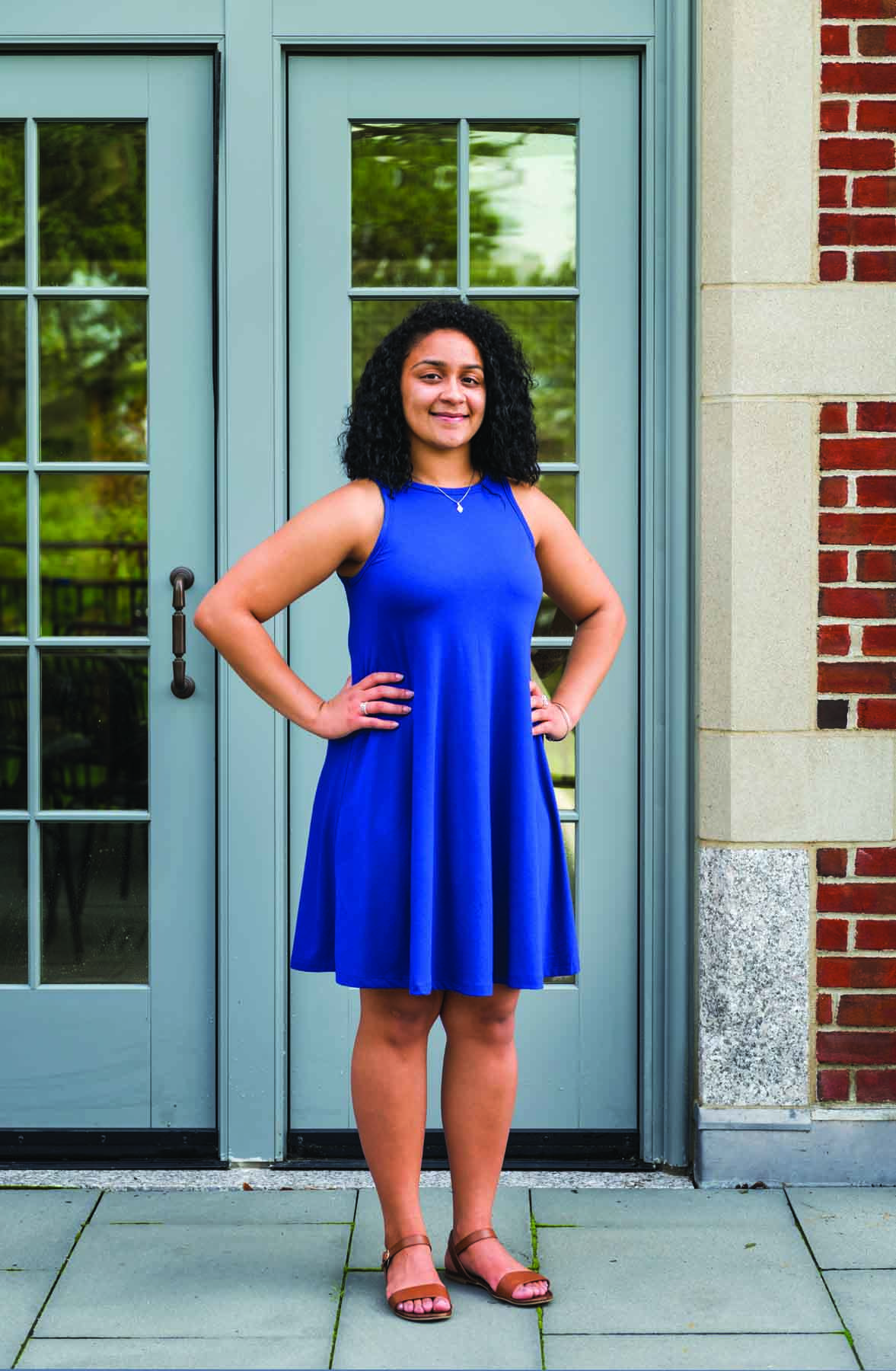 Yemery Villafana '17
Yemery Villafana '17, a psychology major, has developed a love for helping others — international students making their way in an unfamiliar city, and new students adjusting to the complexities of college life.
Villafana grew up in South Providence. Her mother was born in Puerto Rico to family from the Dominican Republic. She left high school when Villafana was born and works as a nurse's assistant and crossing guard to support the family. Villafana, whose first language is Spanish, did so well academically that she was accepted at Classical High School, a college prep school in Providence that emphasizes study in the arts, sciences, and the humanities.
Villafana commuted from home for two years before deciding to live at PC as a junior. The friends she made her first year, during a Horizons retreat sponsored by the Office of Cultural Education, are among her closest friends today.
Villafana is president of the International Student Organization. Though she is not an international student, she thought involvement would be "a good way to learn about other cultures." In August, she served as a coach during the welcome program hosted by the Center for International Studies. She helped introduce international students to the American classroom experience, the city of Providence, and shopping at Target.
As a sophomore, Villafana was a mentor in the Protégé program of the Office of Academic Services (OAS) and served on its board. The program matches first-year students with older students for their first semester of college. Villafana made use of OAS resources herself, including the Writing Center and the Tutoring Center.
She is a student worker at the Information Technology Help Desk, a member of the Board of Multicultural Student Affairs, and a minor in both public and community service studies and business studies.
After graduation, Villafana will work for a year before returning to school to earn a master's degree in nursing. Her goal is to become a pediatric nurse practitioner.
"I love PC," said Villafana. "It has become my second home. The friendships I've made will last a lifetime. I'm forever grateful for the opportunity to attend PC."

Read the full text of "Mission Possible: First-generation students are fulfilling their mission — and ours," originally published in the Fall 2016 issue of Providence College Magazine.