All Business: Kristina Lynch '18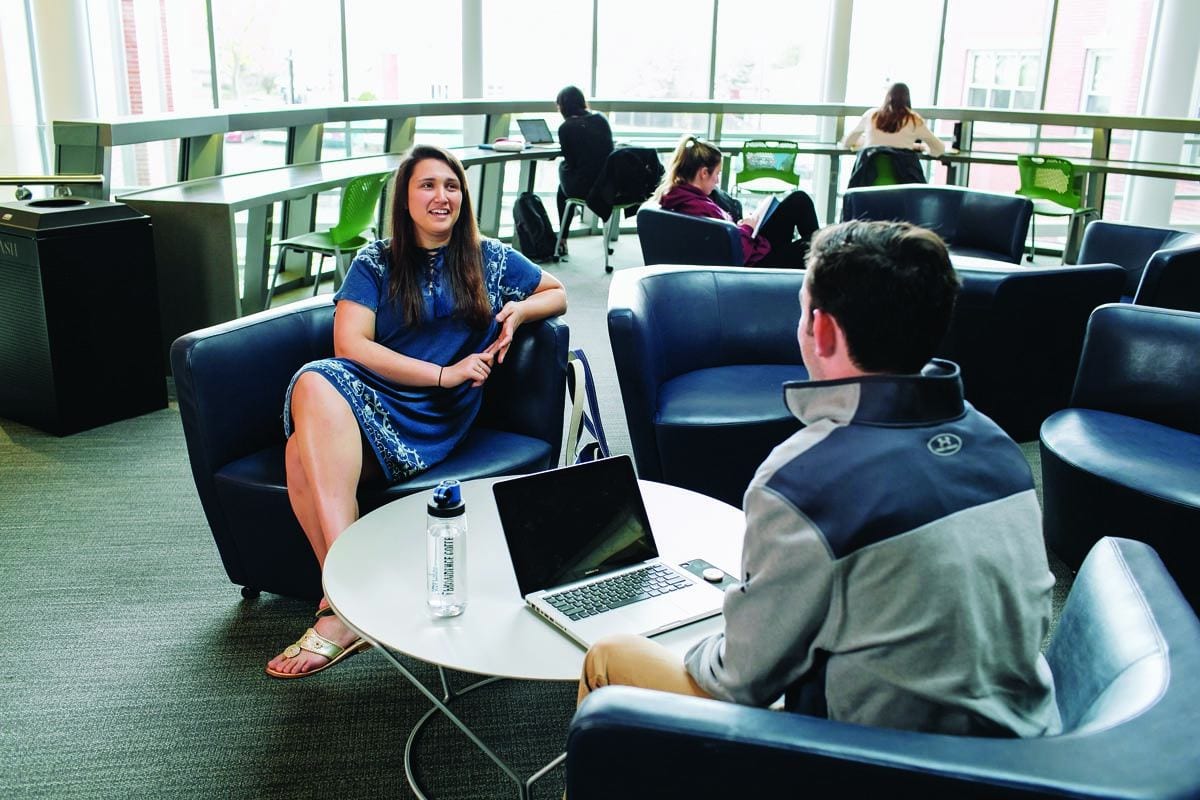 For Kristina Lynch '18, a double major in finance and management, the opening of the Arthur F. and Patricia Ryan Center for Business Studies as the home of the School of Business was a monumental change.
"It's created an atmosphere like no other. It's home," said Lynch.
"We are in there studying. Our clubs meet there. Everything we do is in that building," Lynch said. "It's such a central location. All the faculty and staff are now in one place. It's transformed the life of the business school. The technology is unbelievable. When you need to collaborate on a project, you can reserve a classroom through a pad outside the door. When you meet, the rooms have pods that let you display four laptop screens on TVs so we can all share what we're doing."
As president of Future Friar Executives, a liaison for all business clubs, Lynch plans the Involvement Fair and works to increase community service opportunities for students. She organizes the annual Barbecue Bash, which brings food trucks to campus for students and faculty and their families, and she is an advising mentor for first-year students.
As she prepares to enter the job market, Lynch is grateful that the business school offers so many special topic courses and preparation courses for professional certification exams.
"Students from other schools are shocked that we have these opportunities here," said Lynch, who is from Bristol, R.I.
A paid intern at BankNewport during the summer, she will explore the commercial side of lending after graduation.
Update: Kristina Lynch '18 will work for Citizens Bank in its Commercial Banker Development Program, based in Boston, beginning in June. She graduated magna cum laude with the distinction of having the highest academic rank in management. Lynch received a national scholarship from the Risk Management Association and passed the exam to receive the RMA Credit Essentials Certificate. She also was a participant in College Leadership Rhode Island.