Solid Foundation: Heriberto Castro '18
Heriberto Castro '18 was one of the first students to take part in Friar Foundations, a five-week summer bridge program designed to introduce new students to academic and campus life. Three years later, as a senior, Castro served as a program mentor, sharing what he's learned and encouraging first-year students to take advantage of the College's resources.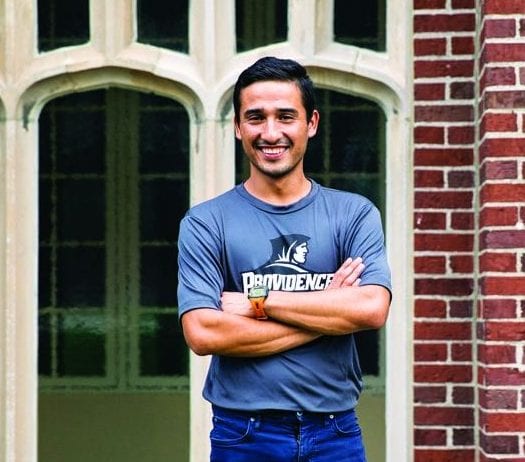 "Friar Foundations is a wonderful program. It's one that I really believe in," said Castro, an economics major who grew up in Mexico and lives in Brooklyn, N.Y. "The mentors and the professors give you confidence. I owe my success to them."
His advice to students? "Take advantage of opportunities. Get to know people. Use resources. Manage time and use it wisely. Learn how to like Civ."
The Development of Western Civilization Program attracted Castro to PC. Its classes, a mixture of English, history, philosophy, and theology, were among his favorites.
"I loved it," Castro said. "My education in Mexico was very poor. I moved here at 15. In high school, I spent the first two years just learning English. Civ expanded my knowledge."
Friar Foundations — which has received support from The Angell Foundation, founded by the late David '69 & '94Hon. and Lynn Angell, and the Salah Foundation — introduced Castro to resources in the Office of Academic Services, including the Writing Center and the Tutoring Center. He found so many courses interesting, including anthropology and sociology, that he had trouble choosing a major.
"I find economics fascinating," Castro said. "I was undeclared for a long time. I was trying random classes. If I could, I would just keep trying them. I love learning. I would say in school forever."