Gladys Ganiel '99 talks religion and peace with students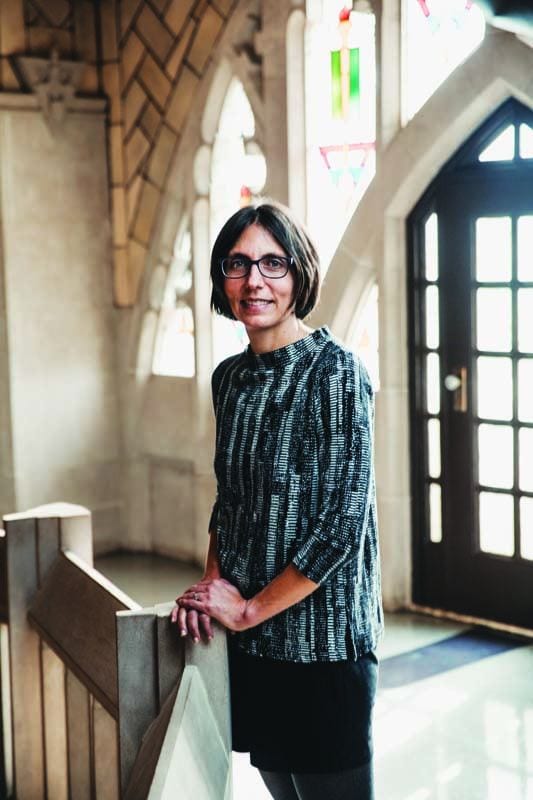 Gladys A. Ganiel '99 visited campus in the fall to talk with political science students about her work in Northern Ireland as a research fellow at the Senator George J. Mitchell Institute for Global Peace, Security and Justice, based at Queen's University Belfast.
She is coordinator of the master of arts program and teaches Religion and Peace Building, a course about how religion contributes to both violence and peace.
At PC, Ganiel was a member of the 1995 NCAA Championship cross country team and won the 1999 Walter Byers Award, presented to the top female student-athlete in the United States. Married with a son, she continues to run. In September 2017, she completed the Berlin Marathon in 2:37:55, a personal best at age 40.