De La Rosa siblings find support, fulfillment at PC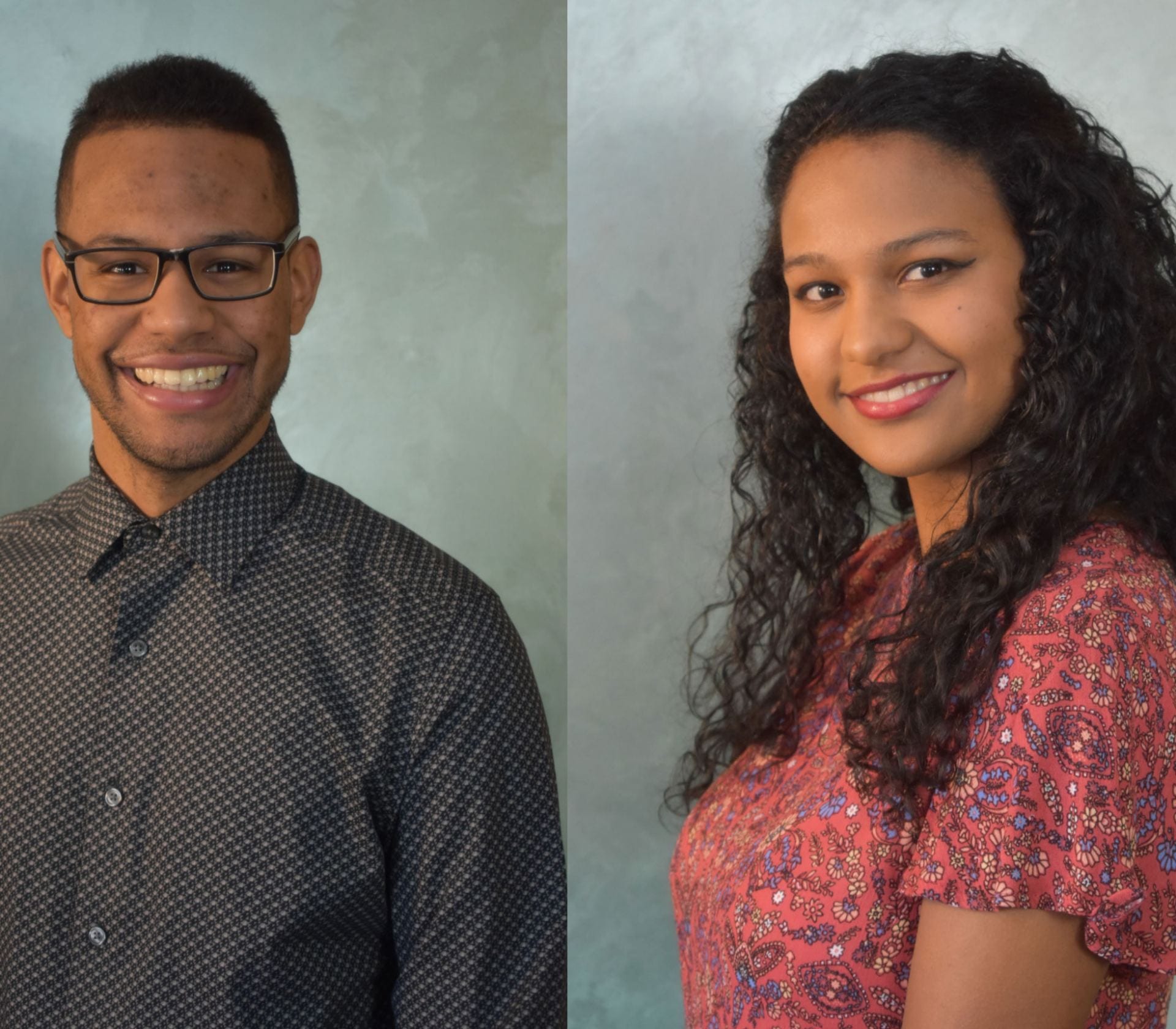 By Debbie Hazian
When Ron De La Rosa '18 and his sister, Nicole De La Rosa '18 (North Providence, R.I.), were just 10 and 8 years old, they were sent by their mother to live with their father and stepmother in the United States. As they left their home in a small, rural town in the Dominican Republic, their only certainty was a future with better educational opportunities.
As they prepare to graduate together from Providence College, with Nicole having presented a poster detailing her research at a national conference during her college career and Ron achieving summa cum laude honors, they are filled with satisfaction and appreciation.
Humble and unassuming about all they have accomplished, Ron and Nicole are deeply grateful for the PC faculty and administrators who supported them throughout their educational journey.
After graduating from North Providence High School, Ron took classes at the Community College of Rhode Island and became interested in computer science. Nicole graduated two years later and applied to colleges throughout the Northeast where she could major in biology but also have other options. Both wanted a small school with a strong reputation and faculty.
Their uncle, Paul DeMeo, M.D. '86, and his son, Nicholas DeMeo '17, both majored in biology at PC. Paul went to medical school at the University of Vermont, and Nicholas is studying at Harvard Dental School. They were a strong influence in encouraging the De La Rosas to attend their alma mater.
In 2014, Ron and Nicole's parents attended a Rhode Island Latino Business Network event at the Providence College/Smith Hill Annex on Douglas Avenue, about a half-mile from campus. The event was hosted by Tomas Avila, a longtime leader in the state's Latino community, and featured guest speaker Rafael Zapata, former PC associate vice president and chief diversity officer. Zapata explained the mission of the Office of Diversity and shared other information.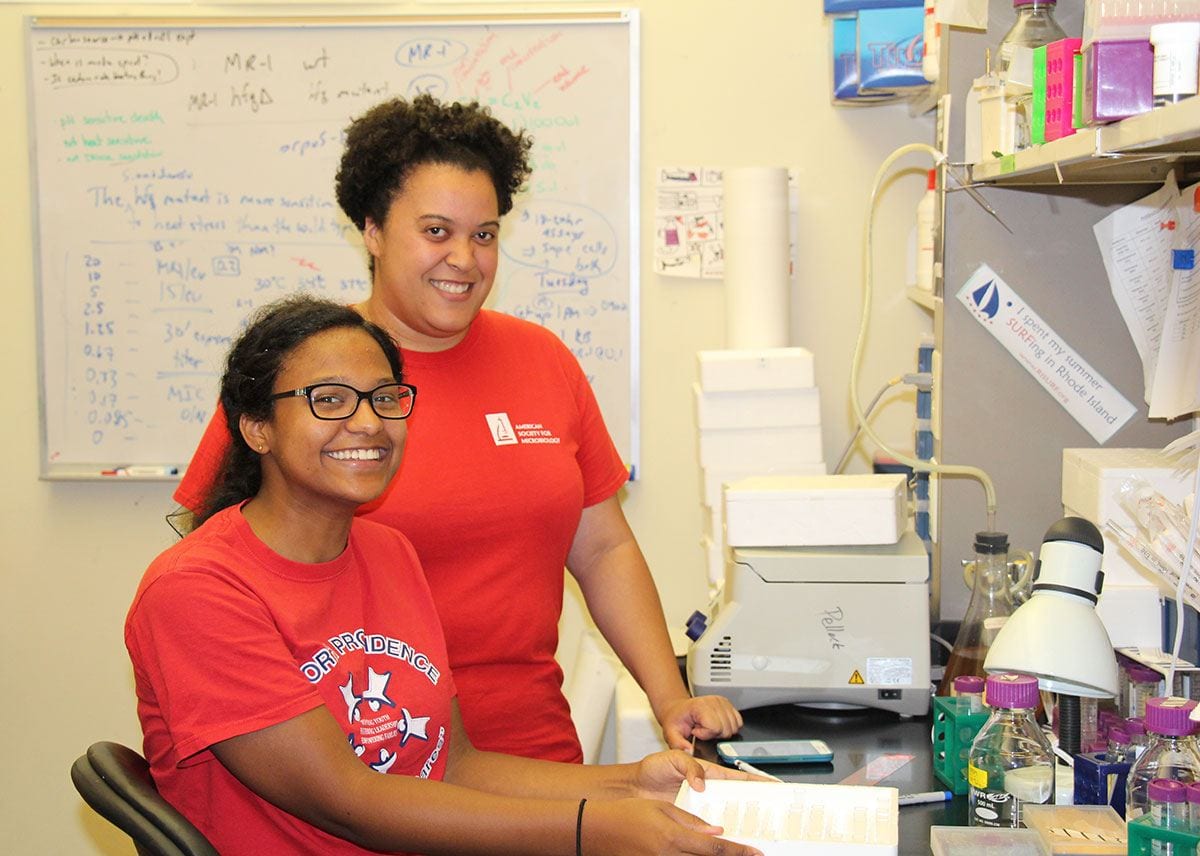 Ron and Nicole's stepmother, Donna, was inspired by the College's desire to attract students from diverse backgrounds and to support them. Ron and Nicole decided to apply to PC, were accepted, and enrolled together.
Nicole admits she had doubts.
"I wasn't as prepared academically as some of the other students," she said. "There are so many support systems, and I took advantage of them. The professors are really willing to help you, and that comes from being in small classes. I always wanted professors I could go to for help and career advice.
"I really like that PC is a liberal arts school," added the biology major. "The core requirements are so useful. You have to be able to write well and the Civ program hones those skills. Public speaking helps with communication. You need classes in ethics and philosophy to be an ethical person and a good citizen."
Ron, a double major in French and computer science, feels he has grown and matured at PC. His professors were accessible and approachable. "Any advice they gave me, I took it to heart," he said. "I learned to ask for help when I needed it."
He credits Dr. Patricia Lawlor, professor of French, and Dr. Cyrielle Faivre, assistant professor of French, for their support and for serving as role models. Both faculty members consider Ron an outstanding student and hope he will attend graduate school to earn a doctorate in French.
Calling him "a gentleman scholar," Lawlor said, "Ronald is a brilliant student with unlimited potential for success. He is an astute critical reader whose written work and contributions to class discussions are always original and insightful. His classmates respect and admire him, and I can only imagine that his parents must be bursting with pride. He is proficient in three languages and cultures but remains extremely modest and humble."
Faivre praised his "beautifully written essays, extremely intelligent comments in class, and an exceptional attitude. From the very first class, Ronald demonstrated a deep understanding of the connection between a foreign language and a country's specific culture and literature."
Ron spent a month studying in France, was president of the French Club, and tutored students in French and Spanish. He volunteered to help build houses in New Orleans as part of the NOLA immersion outreach sponsored by Campus Ministry, drove a student group to a Habitat for Humanity site in Pennsylvania, helped out at the St. Edward's Parish food pantry in Providence, and delivered furniture to the needy with My Brother's Keeper. Nicole and he also volunteered at Emmanuel House in Providence, a shelter for the homeless.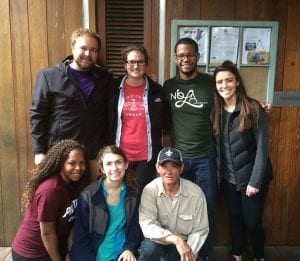 Ron is the 2018 recipient of  the Rev. Raymond St. George, O.P. Award, presented by the Department of Foreign Language Studies to the highest-ranking French major, and he earned the Highest in Concentration Award in his second major, computer science.
"I wanted to make the most of my education," he said. "I was driven by the people who came before me. They instilled in me the sense of drive, of excelling to be the best student you can be. Our parents made a lot of sacrifices for our education, and we want to repay them. We want to do well, have a great career, and give back to the community."
Nicole excelled in her biology studies as well.
After taking a microbiology class with Dr. Brett Pellock, associate professor of biology, she began assisting with research in his lab. "I was impressed with her performance in microbiology, where she earned high marks for her efforts," said Pellock. "She has done well in the lab, and I think it has been an important growth experience for her."
Nicole worked with the bacterium Shewanella oneidensis to understand how bacteria respond to a variety of stress conditions. When the work is published later this year, Nicole will be a co-author on the peer-reviewed article.
"She is a very hard worker, and I am proud to say that she put in the work to learn what she needed to write a quality proposal and independently present her research at a scientific conference," Pellock said.
Dr. Cara Pina, a postdoctoral research fellow in biology, supervised and mentored Nicole. She encouraged Nicole to apply for a travel scholarship to the SACNAS (Society for Advancement of Chicanos/Hispanics and Native Americans in Science) National Diversity in STEM Annual Conference in Utah during the Fall 2017 semester.
"The conference was empowering for me," Nicole said. "I saw for the first time people of color doing some great work and everyone being so supportive." She was inspired to help create a SACNAS chapter at PC.
"I felt so supported here, especially by the faculty," Nicole said. "The biology department was great in helping me develop."
Both Zapata and Ralph Tavares '01, assistant dean and director of multicultural student success, were very helpful to students of color, the De La Rosas said. "They always let us know about internship and research opportunities we could apply for," Nicole said.
Dr. Keith W. Morton, professor of public and community service studies and co-coordinator of the Smith Hill Annex, says that the center helps to develop collaborations between Providence College and the Smith Hill community.
"The De La Rosas ended up at Providence College because of a chance conversation at the annex," he said. "Bridges can and are being built between campus and community. This positive outcome is one example of what can happen as we get to know one another as neighbors."
Nicole plans to take a gap year and work as a certified nursing assistant (CNA) before applying to graduate school to become a physician assistant (PA). Ron hopes to land a job in computer science where he can utilize his fluency in French.
"We were meant to go here," Nicole said.  "Now we get to share the day. I'm so happy we're graduating together."