Susan Malone '13 brings teaching skills to Czech Republic through Fulbright program
By Vicki-Ann Downing
In the five years since Susan Malone '13 graduated from Providence College, she has been on the road. She taught at a Native American reservation in South Dakota for four years, then backpacked through Australia on a working holiday. Now, she's in the Czech Republic on a Fulbright Fellowship to teach English to high school students for a year.
The Fulbright Program is the flagship international exchange program of the U.S. government. Each year, more than 1,700 scholars travel to more than 155 countries to study, conduct research, or teach, and to serve as cultural ambassadors for the United States.
Malone is PC's second Fulbright recipient for 2018. Jennifer Dorn '18 also is teaching in the Czech Republic, in Zábřeh, in the eastern part of the country, near Poland. Malone is in Kadaň, near the German border.
"I love traveling and seeing new places," said Malone, who majored in psychology at PC.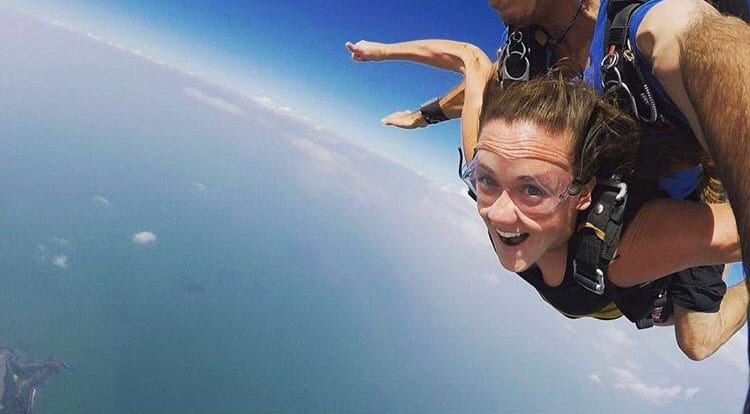 While most of the College's Fulbright recipients have been undergraduates, alumni also are eligible to apply. Malone began the application process during the summer of 2017 by contacting Dr. Darra D. Mulderry, director of national and international fellowships at PC, and Dr. John B. Margenot III, Fulbright program adviser. She is the fourth alumnus from the College to be awarded a Fulbright.
"I'm not a traditional, fresh-out-of-college applicant," Malone said. "I've taught in a remote, rural area. Teaching opens a lot of doors."
After graduating from PC, Malone spent four years teaching at Pahin Sinte Owayawa, also known as the Porcupine School, a K-8 school for 200 students on the Pine Ridge Indian Reservation in Porcupine, S.D. She completed her first two years there as part of the Teach For America program and enjoyed it so much she signed on for another two years.
Malone taught reading, writing, computer science, and social studies to sixth graders and mathematics to students in grades 6, 7, and 8. She lived in an apartment rented from the school. On weekends, it was an 80-mile trip to the nearest coffee shop in Rapid City.
Malone decided she wanted to expose her students to international travel. Through fundraising, she was able to bring two eighth-grade students to a leadership summit in Germany for 10 days.
"The farthest they had ever been was Denver," Malone said.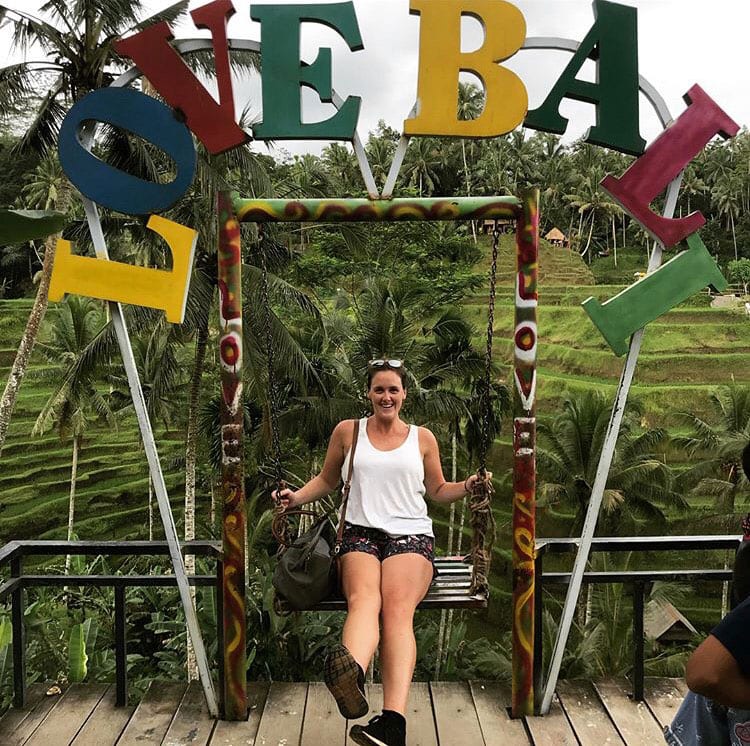 In June 2017, Malone returned to her family's home in Saugus, Mass., for a visit, then left for a working vacation in Australia. She backpacked through Adelaide, Yealering, and Perth, finding work in hotels and restaurants. Though she was alone, she always felt safe.
"There are a lot of other backpackers in Australia," Malone said. "There are a lot of women, ages 18-28, traveling alone."
Malone returned home in April 2018. In May, she went to South Dakota to see her former students graduate and to speak at their commencement. In June, she attended her fifth-year class reunion at PC.
Malone first heard about the possibility of living abroad and having a working vacation from Rev. Joseph J. Guido, O.P., assistant professor of psychology, during her Introduction to Psychology class at PC. She learned about Fulbright opportunities during a general information session offered to undergraduates.
Malone made her first trip to the Pine Ridge Reservation before the start of her junior year as part of a course called Psychological Perspectives of Native Americans: The Lakota, taught by Dr. Mary Harmon-Vukic, associate professor of psychology. During the cultural immersion trip, the students studied psychological aspects of the Native American struggle, including historical trauma, and compared the experiences of Wounded Knee survivors to Holocaust survivors.
Malone spent the second semester of her junior year at University College Dublin. On the weekends, she took advantage of opportunities to travel, venturing beyond France and Spain, which she visited as a high school student.
Last spring, Malone found time to earn her Teaching English as a Foreign Language (TEFL) certificate, which qualifies her to teach English to non-speakers. In the future, she might teach in South Korea or Chile, or work for an international, educational travel agency, such as EF Educational Tours in Boston.
Until then, she will enjoy the Fulbright.
"When I studied abroad, I went to Prague and I loved it," Malone said. "It was a hidden gem. It was beautiful. There was so much history. We did a walking tour. When I was looking at countries for the Fulbright, the Czech Republic fit. It was such an interesting place."