Aishah Scott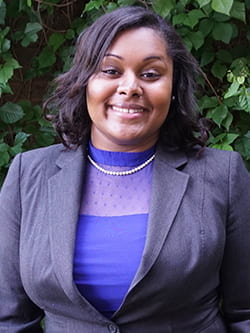 Assistant Professor, Health Policy and Management and Black Studies
Ph.D., Stony Brook University
What are your thoughts on teaching?
My teaching philosophy is centered on cultivating creative and critical thinkers who use class material not only as a reference point but also as a tool for developing their deductive reasoning skills. I believe that an interactive classroom is the best environment to foster both content retention and development of analytical skills.
Tell us about your field of expertise
Twentieth-Century History of Race and Medicine in the United States
What hobbies/interests do you enjoy outside of academia?
Trying new foods/restaurants, traveling, reading mystery novels, and spending time with family and friends.