Ana Claudia Sao Bernardo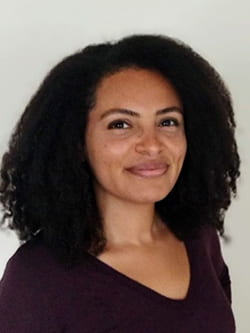 Visiting Assistant Professor, Global Studies
Ph.D., University of Minnesota
What are your thoughts on teaching?
Critical and inclusive education is an important tool for liberation, transformation, and transgression.
Tell us about your field of expertise
I specialize in Afro-Brazilian culture and literature written by women. My current book project focuses on how some Afro-Brazilian women authors use their literature to defy assigned spaces in Brazil. Other areas of interest are Lusophone Studies, Black Studies, Afro-Caribbean, and Cultural Studies.
What hobbies/interests do you enjoy outside of academia?
I love spending time outside, biking, chatting with friends, and exciting TV shows like "Pose."