Arati Kale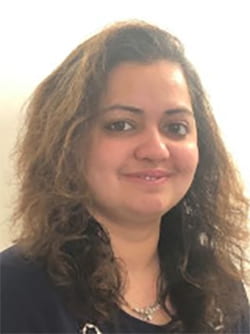 Assistant Professor, Finance
Ph.D., University of Texas at Arlington
What are your thoughts on teaching?
I feel teaching as self-introspective exercise. My students are at the focal point and I hope to share real world views with them. But most importantly I hope to teach them that they matter and their stimulating conversations in the classrooms help me understand my views better and shape my research.
Tell us about your field of expertise.
My research involves studying investor biases by using empirical data. I study racial and ethnic biases and halo effects demonstrated by mutual fund investors as well as stock investors by observing their investment decision making patterns.
What hobbies/interests do you enjoy outside of academia?
I am a big sci-fi and comic book fan. I also enjoy swimming, salsa dancing, painting, and traveling.