Yune Tran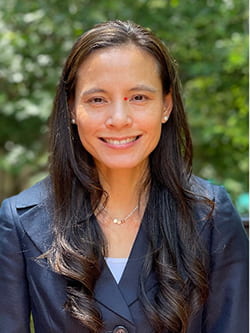 Dean and Professor, School of Professional Studies
PhD., The University of Texas at Austin
What are your thoughts on teaching?
Teaching is a gift and a wonderful opportunity to develop relationships with students who are at a critical point in their lives. The classroom should be a place where students have the opportunity to ask questions, challenge and pose new ideas, and develop critical thinking to make connections between the content and their daily lives.
Tell us about your field of expertise.
I have had 22 years of experience serving as a K-12 teacher and administrator to becoming a faculty member at different higher-ed contexts including leadership roles in higher education as a director, chair, associate dean, and currently dean.
What hobbies/interests do you enjoy outside of academia?
Running, traveling, food & culture, spending time with family and friends